Barefoot chaussures Be Lenka Entice Neo - Dark Brown
Si vous cherchez une pièce "must have" pour vos balades printanières ou automnales, Be Lenka Entice Neo ne vous décevra certainement pas. Une apparence intemporelle et une élégance se combinent dans une chaussure que vous pouvez facilement assortir à n'importe quelle tenue. Le modèle amélioré est fabriqué en cuir nappa lisse de haute qualité. En plus de la doublure en polaire chaude et de la semelle intérieure amovible, elle offre également une semelle fiable avec une adhérence unique. Ces chaussures ont encore plus de style grâce au ressort élastique élégant qui s'adapte parfaitement à vos mollets.
---
Choisissez taille
Couleur
Disponibilité: choisissez votre option
Ajoutez au panier
Barefoot avantages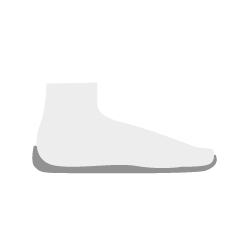 Le talon et la pointe sont au même niveau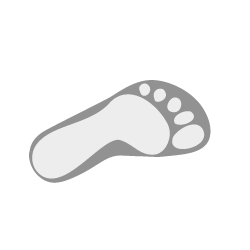 Pointe des pieds large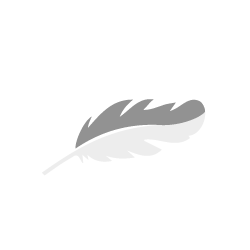 Chaussure légère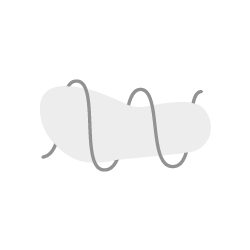 Semelle fine et flexible
Commentaires client
Évaluations moyennes en vertu de 374 retours
Jenny Client certfié
Au bout de 18 mois de barefoot, j'ai opté pour ces Chelsea boots couleur toffee brown et pointure 38. Je les trouve confortables et magnifiques avec un jeans ou certaines robes, et surtout je suis super bien au chaud pour l'hiver. Si c'était à refaire je les prendrai en 39 car elles me sont un peu juste au bout (bien que 38 soit ma pointure habituelle).
---
Claire Client certfié
Commande reçue rapidement, la couleur Toffee brown est belle et va avec tout, elles sont chaudes et surtout elles sont super confortables pour mes pieds très larges : comme dans des chaussons!! Un peu de mal au début avec l'effet large de l'avant mais aucun regret! C'est la troisième partie de Be Lenka que j'achète en quelques mois, et j'en suis très contente. A voir si elles durent longtemps.
---
Andrée Client certfié
La commande est arrivée rapidement. Je suis très contente de la qualité et du confort des chaussures. Par contre je trouve qu'elles taillent petit, même si j'ai pris une pointure de plus qu'habituellement (42 au lieu de 41).
---
Romane Client certfié
parfait
---
Zoe Client certfié
Tres beau cuir, semelle tres agréable et souple. Malheureusement visuellement trop trop large sur le devant à mon goût. Je les ai renvoyées.
---
Virginie Client certfié
Confortable même si il a fallait un petit temps d adaptation j ai le dessus du pied assez fort et les premières fois où je les ai portés les chaussures étaient un peu serrées. Maintenant que le cuire s est détendu c est parfait
---
Edita Client certfié
Boty jsou moc hezké. Nosím je k šatům a moc se mi líbí. Na vrstvě sněhu i mokrém chodníku mi překvapivě dobře držely. Při přechodu do budovy ale na podlaze dost kloužou, musím si dávat pozor.
Často mi i barefoot nestačí v části u malíčku, tyhle mají místa dost.
---
Małgorzata Client certfié
Super. Polecam. Dawno nie miałam tak wygodnych butów
---
Małgorzata Client certfié
Super. Polecam. Dawno nie miałam tak wygodnych butów
---
Michaela Škopová Client certfié
první be Lenka boty, které mi sedly, bohužel po dvou dnech nošení mě začala bolet vnější strana chodidla a bolí pouze v těchto botech

Be Lenka
Dobrý deň, ďakujeme za Vašu spätnú väzbu. Mrzí nás, že Vám naše topánky spôsobujú problémy. V Be Lenka sme si vedomí, že naša barefoot obuv nemusí sedieť každému. To, či topánky "sadnú" záleží od viacerých faktorov - fyziológie chodidla, tvaru chodidla, výšky nártu, tvaru členka, atď. Ak máte problémy s Be Lenka topánkami kotanktujte, prosím náš zákaznícky servis info@belenka.cz. S pozdravom Be Lenka Team
---
Lucie Anna Syslová Client certfié
Boty vzhledově splnily očekávání, jen tedy hodně kloužou na mokrém podkladu a především u řízení v autě je to dost nebezpečné, protože proklouzávají ze spojkového pedálu. Od podzimních bot jsem čekala, že jsou na vlhký podklad dělané...

Be Lenka
Dobrý deň, ďakujeme za Vašu spätnú väzbu. Každá spätná väzba od zákaznícka je pre nás dôležitá a pomáha nám pri vývoji a výrobe Be Lenka barefoot topánok. Be Lenka kladie veľký dôraz na kvalitu a preto pri vývoji a výrobe barefoot obuvi spolupracuje s odborníkmi z oblasti obuvníctva. Mrzí nás Vaša zlá skúsenosť s Be Lenka topánkami. Snažíme sa vyrábať obuv, ktorá nielen dobre vyzerá ale je aj funkčná a praktická. V prípade otázok kontaktujte, prosím náš zákaznícky servis info@belenka.cz. S pozdravom Be Lenka Team
---
Maria Andreu Client certfié
Soooo comfortable!! i bought boots from another barefoot company, not the same. I´m a Be Lenka fan. The quality, the comfort, second to non. I have 5 pairs now and now going back

Be Lenka
Dear Maria, thank you so much for your kind words and for choosing Be Lenka! We're thrilled to hear that you find our shoes exceptionally comfortable . Your loyalty and support mean the world to us. It's wonderful to know that our commitment to quality and comfort has resonated with you, and we're honored to have you as a fan. If there's anything more we can do to enhance your experience or if you have any specific preferences for future styles, feel free to let us know. Thank you for being a part of the Be Lenka community. We look forward to providing you with more exceptional footwear in the future. Best regards, The BeLenka Team
---
Nikol Client certfié
Boty jsou moc pohodlné, jen mě překvapilo to, že hodně kloužou na mokrém povrchu. Jakmile jdu po dešti po hladším asfaltu nebo kachličkách, dost to klouže a je to až nebezpečné. Musím si na to dávat pozor.
---
Maria Client certfié
I love these boots so much, I bought them 4 times! I got them last year in size 41 and I thought that the width was too much for me, but I had to size up anyways because they were too short. This year I bought them 3 times in the span of 3 weeks, I have them in black shiny, black matte and cinnamon. It's basically all I ever wear in the London autumn and winter! I love that the new model has a softer rubber (not as rigid so it bends more easily, and I can feel the ground more). I also love that they are slightly less wide than last year's model so they fit me better. For reference I'm 26.2/10.5cm with toesocks and I wear a 42. I also want to address the slippery issue. Over the past month, we've had lots of rain and puddles and wet leaves (half rotten), so these are quite slippery conditions in London. So far I've slipped a bit in the black model (3 times the first time I wore them then again 2 times the second time and then not anymore) and not at all in the cinnamon model. My experience is that these boots are amazing for my use case. I don't expect black ice anytime soon, but if that happens in winter, I will wear my Winter or York models which have shearling lining and a much deeper thread. I've been asked the "are they slippery?" question by a lot of people so I really wanted to clarify - they're a bit more slippery than the Winter, York or Ranger, but I still love them more as they are much more elegant and I'd rather wear them 80-90% of the time. Would absolutely love them in other colours like black and white or even with the fun leather of the crushed comics! I'm definitely keen to buy them in other colours next year and to replace my blacks! I highly recommend these boots if you believe they fit your foot shape well - they're definitely the perfect winter boots for me, tied with the Winter model!

Be Lenka
Dear Maria, thank you so much for your incredibly detailed and positive review! We're overjoyed to hear that you love our boots and have made them a staple in your autumn and winter wardrobe. It's heartwarming to know that you've found the perfect fit and style in our latest model. We appreciate your insightful feedback on the improvements, especially regarding the softer rubber and slightly reduced width. It's fantastic to hear that these adjustments have enhanced your overall comfort and experience with the boots. Your clarification on the slipperiness in various conditions is immensely helpful for others considering our boots, and we're glad to know they have proven reliable in wet conditions, with the stylish touch you love. We'll definitely take your color suggestions into consideration for future releases, and we're thrilled that you're keen on exploring more options. Thank you for being a loyal customer and sharing your positive experiences. We look forward to serving you again, and we're here to assist with any future footwear needs. Warm regards, BeLenka Team
---
Angelika Bosch Client certfié
Ein Traum für jeden Fuß
---
Veronika Client certfié
Naprostá spokojenost, mám problém s tím, že na moji postavu mám dlouhou nohu, ale u těchto to není tak znát, jsou nádherný 🥰
---
Carolien van der Ven Client certfié
I like the width of these shoes, but I thought I bought shoes for the winter. However, when it is only a little bit wet, they get very, very slippery and I have to get hold of something to prevent myself from falling. They are really TERRIBLE!

Be Lenka
Hello, thank you for taking the time to share your feedback with us. We genuinely apologize that the shoes you received did not meet your expectations. Our goal is to continuously improve our products and services, and your feedback is invaluable in helping us achieve that. Best regards The Be Lenka Team
---
Tori Client certfié
These boots are so warm and comfortable. A major unfortunate issue is that they are extremely slippery to the point of dangerous on wet surfaces, so I am not able to wear them during the rainy fall and winter months I bought them for.

Be Lenka
Hello, thank you for taking the time to share your feedback with us. Firstly, we genuinely apologize that the shoes you received did not meet your expectations. Our goal is to continuously improve our products and services, and your feedback is invaluable in helping us achieve that. Best regards The Be Lenka Team
---
Andrea Client certfié
Jeden den objednáno, druhý den doručeno. Naprostá spokojenost s vyřízením objednávky i produktem :)
---
Nina Anton Client certfié
Grundsätzlich bin ich mit dem Schuh zufrieden. Jedoch ist die Sohle extrem rutschig, sodass ich im Supermarkt schon mehrfach hingefallen bin. Das ist mir mit anderen Schuhen noch nie passiert. Desweiteren hat sich der Filz von der Innensohle sehr schnell abgelöst, allerdings lässt sich der Schuh auch so verwenden.

Be Lenka
Guten Tag, vielen Dank für Ihr Feedback. Jede Rückmeldung eines Kunden spornt uns an und motiviert uns, uns zu verbessern. Barfußschuhe Be Lenka werden in Zusammenarbeit mit Schuhexperten entwickelt und hergestellt. Unser Ziel ist es, unsere Barfußschuhe ständig zu verbessern und Ihr Feedback ist uns dabei eine wertvolle Hilfe. Wenn Sie ein Problem mit Be Lenka Schuhen haben, wenden Sie sich bitte an unseren Kundenservice info@belenka.de. Mit freundlichen Grüßen Das Be Lenka Team
---
Linda Client certfié
Perfekter Schuh! Minimalistisch, hochwertig, bequem, hält meine Füße warm, wunderschön noch dazu. Ich hoffe, dass es diesen Schuh immer geben wird! Ein absoluter Klassiker in Schwarz, den ich bei Bedarf gerne nachkaufen werde.
Ein richtig dunkles Braun oder ein dunkler Beereton wäre auch sehr schön!
---
LSTV Client certfié
Very comfortable and warm shoes. Great quality and style. But they are extremely slippery on icy pavements in winter!!!!

Be Lenka
Thank you for your feedback. If your Be Lenka shoes slip on slippery surfaces, you can spray the soles with available non-slip sole sprays. Best regards Be Lenka Team
---
Tereza Client certfié
Moje první barefoot, jsem z nich nadšená :) Mívám velikost 40, objednala sem 41 a sedí skvěle. Akorát když už je velmi chladno, jde zespod chladno, ale to jsem vyřešila dvěma ponožkami. :)
---
Monika Vasarhelyi Client certfié
I'm absolutely satisfied with these boots! I really love them. Comfortable, warm, light and looking good. My size between 40-42, that depends on the brand. This time I prefer cm size to choose and it was a good decision (for 27 cm - 42). Everything went well with the ordering procedure. The seller and the product are also highly recommended!
---
Veronika Zajícová Client certfié
Naprosto jsem si je zamilovala, moje první barefoot a hned trefa :-)
---
Sofi K Client certfié
I LOVE THESE! I'm usually a 38 but sized up to 39 for a more roomier fit width wise and foot thickness wise. They are easy to slip on and off, warm and didn't take long to break in. I unintentionally went on a moderate hike in them and they did super well haha. 100% recommend these!
---
Fernando Client certfié
muy bonitas y super cómodas!!
---
Mihriban Özer Client certfié
Habe diese Schuhe den letzen Herbst/Winter getragen und liebe Sie ABER leider muss ich mir nun neue kaufen weil erstens die Sohle von innen leicht ab geht und hinten das Stück der zur Hilfe beim anziehen dient, auf beiden Seiten ab gegangen ist.
---
Erika Client certfié
Topanky su krasne, ale musela som ich vratit. Tvarovo mi nesedeli na nohu - mam vysoky nart a tlacili ma, aj sa mi z tohto dovodu pomerne tazko obuvali. Dlzkovo boli super - bezne nosim 36, tieto som objednavala 37.
Takze odporucam vyskusat v predajni :)
---
Daniela Client certfié
Me encantan son muy cómodas y calentitas, además lucen increibles.
---
Daniela Client certfié
Perfektne padnou, krasne, pohodlne, mohu jedine doporucit
---
Adriana Client certfié
Cena primerana
---
Radka Client certfié
Kvalitní zpracování, jsou velmi pohodlné a velmi široké :) Na noze krásně sedí
---
Monika Client certfié
S botkami jsem nesmírně spokojená, bála jsem se velikosti, kupuji 39-40, délka chodidla 26cm. Zvolila jsem vel. 41 a volba byla správná. Dobře se nazouvaji i vyzouvaji, chůze je pohodlná. Už mám vyhlednute další. Děkuji za Vaší práci 🙏🏻
---
Katalin Client certfié
Leider waren die zu klein. Ich empfehle eine Größe größer zu bestellen. (Ich habe sie zurückgeschickt.)
---
Mandy Client certfié
Die Schuhe an sich vom Material her sind super. Ich habe mit Zwischengröße 39/40 die Schuhe einmal in 40 und in 41 bestellt.
Laut Größentabelle hätte ich in 40 noch massig Platz haben müssen und ich dachte der Sitz wäre dann wie bei Wildlingen (trage da 40 mit viel Luft).
Jedoch haben meine Zehen in der 40 und auch in der 41 vorne angestoßen und ich musste beide zurückschicken.
Der Schuh vorne ist auch etwas breiter als ich es von Wildlingen gewohnt bin.
---
nora Client certfié
Der Schuh ist etwas zu klein und ich stoße mit den Zehen vorne an. Besser eine Nummer größer kaufen!!!!!!!!
---
Maria Client certfié
The boots have good quality and look great. Unfortunately I have high insteps and the boots are not confortable for me...
---
Barbora Client certfié
Super pohodlné!
---
Cudzilo Client certfié
Mir gefallen meine Schuhe sehr. Sind sehr bequem und haben eine besondere Farbe. Blickfang. Hat nicht jeder.
---
Marii Client certfié
Entice 2.0 Matte black is sleeker looking than the original Entice black that is more rugged. I like them both! I recommend a size up on the winter boots with wool lining. I normally wear a 38 and I sized up for the Entice style to 39 to accommodate the length.
---
Petra Client certfié
Objednání i dodání bylo velice rychlé a bezproblémové. Boty jsou krásné a perfektně sedí. Rozhodně doporučuji! Petra M.
---
Boukje Client certfié
I have a high instep and therefore was not able to get into the shoe. My mother tried it as well, same problem. So, I do not recommend this model for people with high instep!
---
Julie Client certfié
I absolutely love these boots and would recommend them to anyone. They are so stylish and yet hugely comfortable and the lugs on the soles mean that they are extremely practical and can cope with all terrains- from walking around the city to trekking up muddy mountains. Please don't ever stop making the Entice Boots in Toffee Brown 🤞
---
Anežka Client certfié
Topánočky sú pekné, perfektne sedia.
---
Jana Client certfié
Boty jsem si nenechala. Zakulacení špičky bylo větší, než jsem si myslela. Působily spíše robustním než elegantním dojmem.
---
Andrea Client certfié
Zase úžasné topanky neskutočne pohodlné
---
Lisa Client certfié
An sich sehr schöne Schuhe, allerdings waren sie mir zu klein. Ich trage normalerweise Größe 41. Leider waren sie von der Länge her zu kurz. Gingen deshalb leider zurück. Dennoch, schnelle Bearbeitung und netter Kontakt.
---
milevolidisko Client certfié
I love this boots! They are super cute and incredibly soft & comfortable. My foot is 22,8 cm long and I got them in size 37, which turned out to be a perfect fit. I have a high arch so they felt a bit tight on the upper side of my feet, but that problem went away after I wore them two-three times. I'm very happy I discovered Be Lenka and I'm going to make another order very soon.
---
Míša Client certfié
Měla jsem strach,že nový typ stélky mi nebude sedět*mám i starší typ* a báječné překvapení!!! Botky jsou lehce širší v kotníku než starší typ,což je velmi příjemné a nová podrážka je excelentní*tak že nový typ stélky vítězí***boty pohodlňoučké na první nazutí***jsem barefootový nadšenec*mé nohy již v jiných botách chodit neumí*a kupovala jsem různé značky pro všechna roční období a nakonec jsem napevno zakotvila u Be Lenka*mám již osm párů bot*a mohu říci,že jsou nejlepší,nejhezčí,nejkvalitnější,nejlépe popsané co do rozměrů i materiálů,a opravdu přesně popisům odpovídají***letní sandály mám 38,Entice a zimní obuv od Be Lenka 40,Trailwalker 39*to jen pro pomocnou orientaci vás všech,kteří nad výběrem velikosti po netu váháte***skvělá komunikace,rychlost expedice-prostě Be Lenka je dokonalá,vřele doporučuji***
---
Eva Client certfié
Boty jsou úžasné, velmi pohodlné
---
Zuzana Client certfié
ich bin sehr zufrieden, stylish trotz der barfuß breite, trage ich auch zum Kleid und Rock, auch nach längerem Tragen habe ich keine Schmerzen, sind sehr bequem
---
Charlotte Client certfié
These boots were immediately comfortable out of the box and I found the sizing to be spot on. Loads of room at the forefoot but not loose around the heel. I need to 'pull' them on (you can't just slip your foot into them) but this is great as it means once they're on they feel secure and you don't need to grip with your toes.
---
Ľubica Client certfié
Topánky sú skvelé, no majú hrubšiu podrážku než som čakala, sú skôr na nižší nárt, ale keďže je to koža, očakávam že sa ešte prispôsobia nohe.
veľkosť je úplne na doraz, pri rozhodovaní radšej zvoliť o číslo väčšie.
---
Alena Client certfié
Naprosto skvělé, boty senzační, sedí jak ulité, určitě koupím ještě nějaký další model.
---
Walter Client certfié
Die Schuhe sind sehr bequem. Leider stoße ich im linken Schuh beim Laufen mit den Zehen an. Merkte ich leider erst beim ersten richtigen Einsatz. Sonst hätte ich sie umgetauscht. Meine Füße sind gleich groß.
---
Raffaele Client certfié
extremely soft and comfortable, suitable for both urban use and long walks in the countryside. I recommend a size up, I had to make the size change from my usual size
---
Renata Client certfié
Krásne, pohodlné. Výmena veľkosti komfortná. Max spokojnosť 👍
---
Emma Client certfié
They are super comfy and I like them although the wide toed look maybe a bit goofy for some. I chose a size up from usual for 3 reasons, suggested by other reviewers, the description of fleece lining and no returns from UK, however I think my normal size would have been OK. They stay on as the elastic is close fitting around ankle. The fleece is not as I'd imagined, more of a felt lining of synthetic material hence losing 1 star
---
Jana Client certfié
Sice bych potřebovala trechu více místa do šířky na malíčky, ale jinak jsou skvělé. To bude asi tou pozměněnou stélkou. Nevady mi seděly na můj typ chodidla perfektně. Ale bohužel jsem v původní šířce tyhle již nesehnala v mé velikosti.
---
Anita Client certfié
Entice 2.0, Krasne čižmy, trocha elegantnejšie ako prvá verzia entice
---
Simona Client certfié
Vše super!
---
Jana Client certfié
Spokojnosť vo všetkých smeroch, rýchle dodanie a radosť z pohodlných topánok 🙂
---
Anna Client certfié
Amazing quality, really comfortable. Would definitely recommend!
---
Loher Client certfié
Sehr bequeme Schuhe in einer tollen Farbe. Ich habe sie eine Größe größer bestellt, das passt gut. Ich denke dass die Schuhe für Menschen mit einem hohen Spann nicht geeignet sind, da sie selbst bei mir oben eng anliegen.
Ich würde mir nur eine stabiler, größere Schlaufe als Anziehhilfe wünschen.
Alles in allem super schön und bequem!
---
Jana Client certfié
Die Verarbeitung war toll, allerdings war der Schuh zu breit für mich.
---
Anne Client certfié
Schöner Schuh, sehr breite Zehenbox, leider in 40 zu klein und 41 zu groß, daher geht er wieder zurück.
---
Katarina Client certfié
A perfect pair of shoes that fit and are comfortable to walk in.
---
Nicole Client certfié
Super schön und bequem
---
Lenka Client certfié
Boty jsou moc pěkné. Velikost odpovídá. Už se těším až vyrazím ven.
---
Barbora Client certfié
Topanky sadli presne podla rozmerov na stranke. Ocenujem aj rychle vybavenie objednavky.
---
Andrea Client certfié
Zase výborné botky. Veľmi pohodlné. Už mám tretie tejto značky a som spokojná. Prajem veľa úspechov
---
Marie Client certfié
Skvělé boty! Protiskluzová podrážka opravdu drží, kde má (a ani na ledu se nedá zahanbit), z té jsem opravdu nadšená. Jinak jsou boty jako papučky, chodila jsem v nich celý podzim a po přidání teplé vložky i přes zimu (pokud jsem se nemusela zrovna brodit sněhem nebo břečkou, v těch případech jsem je raději šetřila). Snad jen v oblasti kolem středu nártu/před kotníky mi přijdou zbytečně široké, ale mimoto mi kupodivu sedí velmi dobře v mé široké špičce i na úzké patě a kotníku. Jsem velmi spokojená.
---
Mari Client certfié
I have very wide feet (11.8-12 cm) and with a length of 25.5 cm it gets hard finding shoes. I ordered these thinking they would be good to switch up with my other winter shoes I've had. Thinking I would prepare for Scandinavian winter I sized up (recommended was 42, I took 43) so I would have space for thick socks.

These shoes have changed my life. Even though the instructions say to change shoes that you use often, I have to admit I have worn them almost every single day (3 months) since receiving them. They are wide, spacious, comfortable, waterproof. In rain, snow and ice I have never felt more in control and comfortable in any pair of shoes. I have worn them in the forest, in the city, out to a concert (fancy dress and winter rarely mix, but these did the job), they have never failed me. I have worn them with super thick socks and thin socks; I don't know what kind of magic these shoes are made of my foot feels right at place no matter what, my foot doesnt slide around.

I say this having transitioned to barefootwear ca 1.5 years ago, and I have a wide foot. Bear this in mind when ordering.

I can 100% recommend these shoes.
The only downside after buying these shoes is that they are so comfortable, so all my old shoes feel really weird. Now I have to buy more shoes. I do not look forward to when it becomes too hot to wear, because these shoes are amazing. Thank you!!!
---
Martina Client certfié
Veľmi, veľmi pohodlné, super. Trošku si treba zvyknúť na pohľad na topánky zhora - pripomínajú mi detské "capačky" :) Ale komfort chôdze maximálny, odporúčania pre výber veľkosti boli výborné, sedia ako uliate. Prístup k zákazníkovi tiež super. Veľmi odporúčam.
---
Katie Client certfié
Great boots! They are soft and easy to wear. I ordered a size up per recommendation, though they feel too roomy for my toes. I will still wear them though, as I am enjoying the extra room and minimalist fit. Also, they were delivered SO FAST!!
---
tamara Client certfié
moje prvé BF. priznávam, keď som rozbalila škatuľu, nebola to láska na prvý pohľad, ale dala som im šancu a musím skonštatovať, že láska prišla prvými krokmi, tak nevtieravo postupne ako to má pri pravej láske byť :) sú skutočne pohodlné a teplé a hodia sa mi ku všetkému. i keď nie som zarytý zástanca BF obuvi, ale toto asi nebol môj posledný nákup.
---
Lucia Client certfié
Beautiful boots. Had to return them as they were too tight compared to the BeLenka City shoes
---
Linda Client certfié
They felt really good, I have high volume feet and didn't experience any tightness on the upper part, but they were a bit too wide for me, and they also look extremely wide, too much Donald Duck for my taste...so it was a return for me.
---
Judyta Client certfié
Bardzo wygodne buty zapewniające duży komfort chodzenia. Rozmiar odpowiada rozmiarowi który noszę na codzień. Bardzo starannie wykonane.
Ja jestem zachwycona zakupem.
---
Manuela Client certfié
Super tolle neue Sohle! Ich liebe die Schuhe!
Für schlanke, lange Füße sind die BeLenka Modelle erstmal ungewohnt, aber nach kurzer Zeit, sind sie super bequem! Und das tollste ist, dass man nicht so schnell nasse Füße bekommt wie in den meisten anderen Barfußschuhen.
---
Julia Client certfié
Passen perfekt, wie empfohlen eine Nummer größer. Die Sohle finde ich sehr dick, damit ist sie nicht so flexibel, wie bei anderen Barfußschuhen, aber im Winter bekommt man da nicht so schnell kalte Füße. Und die Zehenbox ist sehr breit, was mir sehr gut gefällt. Meine Zehen haben sehr gut Platz.
---
Katarina Client certfié
Bol to darček, ktorý som si vyžiadala na základe internetu, najprv som bola v šoku aké sú široké a dosť som s tým bojovala. Ale teraz ich pomaly nedám z nohy dole. Nosím ich skoro každý deň a v snehu. Sú super. Isto kúpim ešte iné BeLenky.
---
Agnieszka Client certfié
Buty wspaniałe, transakcja przebiegła pomyślnie. Polecam.
---
Flade Client certfié
Die Schuhe sind echt spitze verarbeitet und eigentlich ein Muss für meine Füße… leider sind sie mir wie so viele Schuhe zu breit🤪… sollte es dieses Model schmaler geben bitte ich dringend um Nachrichten. Mit lieben Grüßen Suse
---
Lenka Client certfié
moje prvé barefootky....krásne, pohodlné
---
Meg Client certfié
I absolutely love these boots! They're a good looking boot, and I can dress them up or down so I am getting a ton of wear out of them. They're also very warm because of the long and I'm so glad I have them this winter. Most leather boots that look nice just aren't warm enough. I love the toe shape and how my toes can actually spread out in them. My feet are happy!
---
Katka Client certfié
Boty jsou parádní, mám velmi vysoký nárt, tak jsem o nich první 2 dny na nohou věděla, ale kůže se velmi rychle přizpůsobila a už je vše jak má být. Krásný boty. Jsem spoko
Katka
---
Jana Client certfié
Krásne topánky, sadnú perfektne na moju širokú nohu, radosť v nich chodiť.
---
Christine Client certfié
So the short answer is: I LOOOOOOVE these boots! I order up a size (I measure as a 41 and own other size 41 Belenka shoes in the old sole shape, but follow the recommendations of other reviewers on them being slightly short, I ordered the 42). I was initially skeptical as they seemed rather wide and I was having some heel slipping. The Belenka shearling insole was sold out at the time, so I bought a shearling insole from Softstar shoes in the Primal shape and it fit perfectly into the shoe. I've been wearing these now for over a month in upstate NY and they are fantastic. I sprayed them with a waterproof spray and wear them barefoot or with a thin sock. They are hands down my favorite winter shoes, all of my other shoes have gone neglected! My feet have never felt better.
---
Andrea Client certfié
Skvelé,odporúčam
---
Miroslava Client certfié
Napriek dlhšej dodávke som s topánkami veľmi👍🤟spokojná. Ďakujem
---
Magdaléna Client certfié
Boty jsou velmi pohodlné, nový tvar mi vyhovuje více než původní. Podrážka se mi osvědčila na náledí, ale do mezer mezi výstupky se zachytává bláto. Na základě předchozích recenzí jsem zvolila větší velikost než běžně nosím.
---
Astrid Client certfié
Superschöne Schuhe, bestimmt nicht die letzten.
---
Radovan Client certfié
Krásne topánočky, no žiaľ nesadla veľkosť (bol to dar), vracali sme ich a čakáme na druhé. Ale už máme niekoľko beleniek a sme veľmi veľmi spokojný. Inú značku už nenosíme :)
---
Cynthia Client certfié
Love my new Be Lenka Entice boots! I was a little worried the size I ordered would be too big and while I experience slight heel slippage, I think the size down might be too tight when wearing thick socks. I love the flexibility of the sole with substantial enough lugs so I feel stable and confident walking in wet and muddy weather, the ample toe space for my wide forefoot, the narrowing toward the heel that hugs my slender heel, and the beautiful craftsmanship. While I had to wait a short while for my Entice boots to be made, it wasn't too long, and shipping from Slovakia to the US was impressively quick! This is my first shoe from Be Lenka. For those of us who need really wide toe space yet narrow heels, these are an excellent fit. I generally wear Altra athletic shoes in Lone Peaks for walking/hiking and their Timps for walking, plus Lems boots. So happy to have another fantastic, beautifully made option for footwear with the Entice boot. I'll definitely be ordering from Be Lenka again.
---
Lucia Client certfié
Perfektné topánky, príjemne sa nosia. Farba je krásna. Sú to moje prvé belenky aj barefoot a už teraz hľadám aké si kúpim na jar.
---
Kelly Client certfié
The most comfortable pair of shoes I've ever worn.
---
Francesca Client certfié
I bought two pairs of shoes...the boots are to tight,they dont fit me at all,since the instep of my foot is High but the trailwalker ones are so confortable and fantastic...i love them
---
Alicja Client certfié
Super comfy, perfect made. I wish, they are made from suede leather, but that is my only note. Better for low volume feet.

---
Bianca Client certfié
Sehr schöne Farbe! Schaft ist eng anliegend, sodass man nicht aus den Schuhen raus rutscht. Durch die Fütterung sind die Füße schön warm auch bei gerade -7 Grad.
---
Hanna X. Maria Client certfié
Love the shoes! Super comfortable, fits my ankels well and looks great.
---
Gyöngyi Client certfié
Sehr schicke, bequeme Schuhe!
---
Britta Client certfié
Ein wunderschöner Schuh. Total bequem und gemütlich. Grösse 40 passt perfekt, habe mich an die Empfehlungen gehalten und eine Nummer größer
bestellt.Lieferung schnell,ich bin entzückt.Weiter so be lenka.
---
Laurence Client certfié
These shoes are awesome, they sit great and are nice and warm. I would recommend to order one size up. I normally wear a size 38, and now I've ordered a 39. Check the size chart below Be Lenka offers.
---
Ines Client certfié
Bin begeistert! Der Schuh sitzt perfekt! Dabei war der Hinweis, eine Nummer größer zu bestellen essentiell.
---
Jonatan Client certfié
Nice barefoot and comfortable
---
Marie Client certfié
Boty jsou úžasné - mají nádherný matný povrch. Pro chladnější dny jako dělané, v kombinaci s merino ponožkami nemám vůbec strach, že by v nich mohla být zima. Moc doporučuji.
---
Eva Client certfié
sie sehen super aus, große zehenbox aber nach 1 tag noch recht eng am fuß obwohl ich regulär 38,5-39 trage; vielleicht gibt aber das leder noch nach, bin zuversichtlich
---
Petra Client certfié
Design 👍, super pohodlné, velká spokojenost.
---
Martina Client certfié
The Best!!!!!!!
---
Cornelia Client certfié
Beim ersten Anprobieren hatte ich etwas Bedenken, da sich der rechte Schuh etwas weiter anfühlte als der Linke. Aber habe sie jetzt eine Woche getragen und ich muss sagen: ich bin begeistert. Es sind nun meine neuen Lieblingsschuhe :-) Meine Zehen freuen sich auch.
---
Daniela Client certfié
Pěkně sedí, krásné boty. I do mírné zimy jsou v pohodě.
---
Christine Client certfié
These guys have been very fast with email responses - fantastic living all the way in NZ to have such easy communication. The delivery time is phenomenal! Less that 3 weeks for both pairs of shoes I've bought!! That's less time than it takes family to send a postcard from the states!!
Great looking and feeling quality shoes. Can't wait to wear them
---
Veronika Client certfié
Super Schuhe, warm und total gemütlich! Habe Schuhgröße 39.5 bzw 40, diese hier passen in 41 perfekt. Hab seitdem keine anderen mehr angezogen.
---
Mihriban Client certfié
Ich habe die Schuhe erst seit 2 Tagen an aber bisher bin ich seeeehr zufrieden!!
---
Marii Client certfié
My feet absolutely love these boots! I want another in a different colour!
---
Dana Client certfié
Boty jsou opravdu krásné a moc hezky udělané. Skvěle sedí a je v nich příjemně a teploučko :) Musím je teda ještě předat Ježíškovi a chvilku počkat, než je budu moct nazout oficiálně a provětrat na vzduchu, ale už teď se moc těším! Jsou jako sen!
Komunikace s Vámi je taky skvělá a jsem ráda, že se mi nakonec po všech peripetiích podařilo jedny boty z tohoto modelu ukořistit, už jsem ani nedoufala. Cena je vyšší, to ano, ale myslím, že plně odpovídá kvalitě a provedení. Mám od Vás už polobotky a sandály a jsem velmi spokojená, jedny z nejpohodlnějších bot, co mám - protože o nich ani nevím, a to je to nejlepší, co člověku bota může dát. Díky!
---
Dušan Client certfié
Páradne topánočky, ďakujem naozaj veĺmi dobrá voĺba ako papučky.
Dušan
---
Ema Client certfié
Vybrala som si 42, i keď mám sandálky 40. Zatvorenuú obuv nosím 41, ale podľa odporúčaní som kúpila o číslo väčšie. Hoci mám veľa priestoru vpredu, môžem dať do nich hrubšiu ponožku. V pohode ich obujem, aj keď mám hrubý členok aj vyšší nart. Na narte som ich zo začiatku trochu cítila, no po pár obutiach sú skvelé. Pôsobia veľmi široko na prstoch, ale sú pohodlné, takže si ich nechávam. Ďakujem za rýchle dodanie aj darček ☺️
---
Ivana Client certfié
veľmi pohodlné topánky, bežné nosím 41..po prečítaní recenzií, som zobrala 42 a urobila som dobre. V chladnejsom počasí zmestim aj hrubšiu ponožku.
---
Marcy Client certfié
Love these! They are wider than the original footprint of belenka with a straighter toe shape which suits me better. I can even get my orthotics into these. I only wish they had zips for easier entry but maybe that will come in future designs, hence the 4 stars. The lugs on the sole also make these a bit bouncier which I like as I need a bit more padding underfoot for my feet.
---
Jahnke Client certfié
Der Schuh ist sehr gut verarbeitet, hat eine ganz besondere Färbung und ist sogar einigermaßen warm. Er ist besonders an der Ferse gut geschnitten und rutscht nicht vom Fuß. Leider hat er trotz Nachmessen und Orientierung an der Größentabelle nicht gepasst, fällt also kleiner aus. Die Lieferung erfolgte zügig, ebenso die Abholung. Wird nicht der letzte BeLenkaSchuh gewesen sein.
---
Krystal Client certfié
Needed something for winters on the east coast that I could wear to work, school, and casually, and these hit the mark! They are a little funky, but look stylish enough for business casual and casual wear. Did the leather treatment and now they seem ready for more intense rain and snow. Very warm inside, super comfortable, lots of toe room. I'm super happy I found a barefoot Chelsea style boot good for cold weather I could wear to work!
---
Michaela Client certfié
Objednávka už 3x a všetko výborné. Max.spokojnosť a všetkým odporúčam.
---
Helen Client certfié
These boots are everything I expected from this wonderful company, Be Lenka.
I followed a number of recommendations in reviews, to size up 1 size. I did so with these pull-on boots, and they are perfect. I have two other pair of Be Lenka shoes, and have to say that they are the most comfortable shoes I have ever had; the quality of these shoes is evident the minute you open the box, and they never need "breaking in"- from the minute you put them on, your feet feel happy!
Wonderful shoes!!
H. Jensen
Greenfield Center, NY
---
Karina Client certfié
Super schöner Schuh. Ich war lange auf der Suche nach meinem Schuh, habe ihn endlich gefunden. Da ich einen breiteren Vorfuß habe, ist der Schuh perfekt. Ich liebe diese Schuhe wirklich sehr. Werde immer wieder kaufen.
---
Martina Client certfié
Pohodlné topánky, skvelé vypracovanie. Na tvar ""plutvičky" si treba zvyknúť :-)
---
Sara Client certfié
A nice design and very spacious around the fingers. I ordered a size bigger than my usual and they fit ok.
---
Melanie Client certfié
Sehr schöner Schuh, sehr bequem ein sehr schönes tragegefühl. Meine neuen lieblings Schuhe. Werden nicht die letzten sein. Trage Größe 39. Habe sehr viel Platz..
---
Olga Client certfié
mám již několikery Be Lenky, se kterými jsem velmi spokojená. tyto jsou moje první zimní. líbí se mi vzhled, kvalita zpracování je tradičně vysoká. z barvy Burgundy jsem nadšená. nazouvání je pro mou krátkou širokou nohu s vysokým nártem trochu obtížnější, ale pořád to jde celkem dobře. myslím, že se časem ochodí a půjde i bez lžíce na obouvání. botky jsou pohodlné jak bačkůrky! těším se, až bude chladno a zima a vytáhnu je... :) obchod zase a znovu jen doporučuji! :)
---
Meike Client certfié
Etwas kleiner als angegeben, aber das haben zum Glück schon andere vor mir festgestellt, so dass ich mit einer Nummer größer gut zurecht komme.
---
Rodolfo Client certfié
Such great boots, really beats what I can get here in the US. Definitely worth ordering and pretty quick overseas delivery.
---
Petra Client certfié
Fantastické! Sedia skvele, pohodlné, krásne
---
Caroline Client certfié
These boots are cute and comfortable. I need a shoehorn to get them on. They were a little tight at the top of my foot at first, but the leather eased right away.
---
James Client certfié
Finally had to ditch my Blundstones. These are all I hoped they would be and more.
---
Ciara Client certfié
Absolutely love my belenkas,they were a huge treat for myself and they are worth it! They look great and really comfy for walking in!😁
---
Barbora Client certfié
Topánky sú krásne spracované, koža je jemná, všetko vyzerá super. Vnútri je teplý flís, vložka sa dá vytiahnuť. Topánky sa mi ťahšie obúvali, s použitím obuváku to je jednoduchšie. Najprv som mala nepríjemný pocit na členku z tej gumičky, zdá sa mi to tuhšie a užšie. Ale chodí sa mi v nich dobre, sú pohodlné. Nový tvar vyhovuje mojim prstom, nikde ma nič neobmedzuje a môžem ich mať prirodzne. Po pár dňoch sa mi zdá, že už aj tá časť pri členku sa prispôsobuje nohe a je to lepšie. Topánky sú fakt pohodlné. Uvidíme ako dajú chladnejšie obdobie ale zatiaľ sú dostačujúce a v meskej zime myslím, že budú stačiť. AKurát si musím zvyknúť na nový tvar a pohľad zhora, sú to také medvedie labky, ale spracovanie krásne :)
---
Rebecca Client certfié
Best shoes i've ever had!!! And so beautiful! If you are lazy like me these shoes are the most perfect autumn/winter shoes. I just pull them on with or without socks. They are made in very good quality upper leather and wool lining. I like that the sole is more robust with a good grip. The toebox is the most wide i've ever expeienced and my toes are really happy with that. I would say they Come a bit short, so if you are inbetween sizes you should take the bigger size. They sit really well around my ankel aswell. There is also an insole that you can take out for warmer days and a more barefoot feeling. I haven't tried them in snowey icey or super rainy conditions yet.. I am really happy with my shoes and can't wait to see what belenka will design in the future, i will definitley buy more from this brand.
---
Eliška Client certfié
Sú to moje prvé barefoot a som nesmierne spokojná. Síce ešte na to zvykám, mám pocit akoby som kráčala v obláčikoch. Vrelo odporúčam, aj model je krásny. Objednala som ale o číslo väčšie ako zvyčajne a dobre som urobila.
---
Łucja Bryś Client certfié
Greate shoes, warm and comfortable. Size 37 is my usual but here I'd rather say that I need 1 cm more space, but with BeLenka socks it suits good
---
Daniela Client certfié
Die Schuhe gefallen mir gut, sehen gemütlich aus und sind schön breit. Leider waren sie zu klein, schwanke zwischen 39 und 40, habe hier die 40 gewählt. Musste sie leider zurückschicken.
---
Daniela Client certfié
Für meine Tochter bestellt, sie trägt meist Größe 36, habe mich hier an der Messstabelle orientiert aber leider waren sie trotzdem zu klein. Die Farbe hat mir in echt sogar noch besser gefallen. 37 ist derzeit nicht verfügbar aber vieleicht ja bald.
---
Maja Client certfié
Great quality shoes!
---
Stephanie Client certfié
Trage sonst 40/40.5 - habe hier Gr. 41 bestellt und diese passt perfekt. Es ist ein bißchen schwierig, mit hohem Spann in die Schuhe zu kommen, aber einmal drin - super bequem!!! Man muss sich zwar ein wenig daran gewöhnen, wie breit der Schuh aussieht, aber der Tragekomfort ist toll!!! Mein neuer Lieblingsschuh!
---
Eva Client certfié
Best boots, very good quality
Warm and fits perfekt.

---
Ivana Client certfié
Nad botami jsem vzhledem k ceně dlouho váhala a musím říct, že jsem maximálně spokojená. Příjemné, pohodlné, krásné, nosím je moc ráda. Velkou radost mi udělaly barevné ponožky, které s botkama dorazily :).
---
Lin Client certfié
Perfect for my feet which are very wide in front ... I usually wear size 36. 37 in this model works for me.
---
dalachin Client certfié
My feet are 25.5 cm and I sized up from my usual 41 in Be Lenka to a 42 following the suggestion of other reviewers. It was probably a good choice, the 41 might have been just a tiny bit too short and having the toes hit the front is definitely not desirable. Overall the fit of the "new" shape is much roomier than the City or the Sierra with the old shape. I have a fairly wide and high volume foot, but even for me there is a lot of space around the ankle and the heel is slipping a little. I may have to add another insole to improve the fit or wear a second pair of socks, which is not terrible for a winter boot. I think I will keep them though, and I'll have to see how they end up working out at the end of the season. My feeling so far is that the fit of the old shape is much better for my feet and I'm not sure I will order another shoe with the new shape.
---
Barbora Client certfié
Úžasné, ľahučké a maximálne pohodlné topánočky! Mám síce užšiu nohu a topánky sú mi širšie, ako som zvyknutá. No napriek tomu sa mi nijak nevyzúvajú, chodí sa v nich pohodlne a nemám absolútne žiadne výhrady :)
---
Julia Client certfié
Tolle Schuhe und super Verarbeitung. Hatte dir Schuhe allerdings nicht, wie empfohlen, eine Nummer größer bestellt. Deshalb kam ich kaum in die Schuhe hinein und engten mich vor allem am Spann ein.
---
Zuzana Client certfié
Krásne, pohodlné topánky, veľmi pekné spracovanie, univerzálne ku všetkému:-)
---
Elizabeth Client certfié
I was so nervous since I was ordering from Michigan and not sure of my shoe size. However, I read all of the reviews and went with a size larger than normal and it worked out perfectly. Love these boots!!
---
Sarah Client certfié
Sehr schöner Schuh, am Rist eher eng, er drückt, deshalb hab ich 39 behalten
---
Malgorzata Client certfié
Topanky su dokonale, iba mam maly pocit ze su celkom siroke, ale z teplou ponozkou je to fajn.
Zatial po 10 dnioch som velmi spokojna, citim sa ako v papuckach.
---
Andrea Client certfié
Mega. Schaft etwas weiter als bei den anderen Modellen. Super für breite Füße und höheren Spann. Maße ca 26.3/10.3.
Toll!!!!
---
Andrea Client certfié
Auch die Burgundy sind schick, ich habe bereits die Toffee, Burgundy fällt am Schaft enger aus. Auch hier ca 26.3 cm ISL bei 10.3 cm ISB. Höherer Spann kein Problem. Trage sie eine Nummer größer als von den Maßen eigentlich sein müsste. Die empfohlene Größe war zu klein.
---
Miriama Client certfié
Shoes are really cool but the size 40 is not really 40. It is something between 39-40 but I decided to keep them. For the future I know I should rather order 41.
---
Karolina Client certfié
Jejda, to jsou bačkorky 😊. Láska na první pohled. Myslím, že než nazuji Winter botky, nebudu chodit v jiných
---
Andrea Client certfié
10 Sterne!**********
Eine Nummer größer als von den Maßen her passen sollte passen sie nun perfekt. Normale Ferse und hoher Spann sind kein Problem. Endlich mal ausreichende Breite und passen optimal zu meiner Fußform. In 41 ca 26.3-5 cm lang und 10.3 cm breit. Ich bin so begeistert dass ich eine 2te Farbe bestellt habe! Dankeschön für diese unglaublich schönen und passenden Schuhe!!!
---
Amelia Client certfié
Very well made boots, and I like the way they look and feel.
---
Isabell Client certfié
Ich freue mich. Endlich haben meine Füße Platz. Habe Größe 40 genommen, also eine Nummer größer. Passen super. Habe für meinen älteren Sohn auch einen Kinderschuh bestellt, da er breite Füße hat und seine Zehen ebenfalls Platz brauchen. Ich bin gespannt was er sagen wird. War in jedem Fall nicht mein letzter Schuh von belenka
---
Elin L Client certfié
One of the best pairs of barefoot shoes I've bought so far. My feet are medium volume, 24,5cm long and 9,8cm wide, slight taper/duck feet with big toe longest. I bought size 40 and they are by far the widest shoes I have without me swimming in them; the heel is still narrow enough and the opening/upper arch is tight enough so that I don't slide around in the shoe. There's enough vertical space in the toe box so that my toes don't get squashed at the edges. Really well made and thought-out.
---
Barbora Client certfié
Perfektné, ľahučké, pohodlné! Osobne mám trochu užšiu nohu (topánočky su širšie, ako väčšina barefoot), ale napriek tomu mi sedia výborne. Odporúčam!
---
Nadine Client certfié
Sehr toller anatomisch geformter Schuh, deutlich breiter als angegeben.
---
Julia Client certfié
Die Schuhe sind warm und haben viel Platz für die Füße. Ich find sie allerdings ein bisschen zu breit vorne. Am großen Zeh könnten sie ein bisschen schmaler sein. Ich musste mich erst an das Aussehen gewöhnen.
---
Veronika Client certfié
Topanky su skvele. Mam aj letne , ale tu treba o cislo vacsie.
---
Simona Client certfié
Topánky prišli v poriadku, a to som netušila, že ma čaká aj prekvapenie, keď som otvorila krabicu :-) ďakujem za ponožky, sadli ako uliate. Čo sa topánok týka, na tie som si musela chvíľu zvykať, keďže doteraz som barefooty nenosila, čo sa kvality týka, niet čo dodať, maximálna spokojnosť a teším sa, že aj na Slovensku sa vyrába tak kvalitná obuv. Určite u Vás budem ešte nakupovať! Ešte raz, mockrát ďakujem. Simona
---
Mateja Client certfié
Tolle Schuhe, fallen aber klein aus! Besser also eine Nummer größer ordern!
---
Lenka Client certfié
Krásné, kvalitně zpracované. Jediné co bych pozměnila a proč nedávám 5 hvězdiček, ale jen 4 a 1/2 je nový tvar boty. Uvítala bych Entice s původním tvarem jako mají Icon, protože z mého pohledu Icon vypadají estetičtěji a zároveň jsou pohodlnější pro tvar chodidla s delším palcem a kratšími prsty. Entice mohou působit zvrchu trochu jako "kachní noha" :-) Ale určitě doporučuji jako dobrou volbu pro podzimní dny. Entice boty rozhodně není snadné přehlédnout :-)
---
Anja Client certfié
Schnelle Lieferung, super bequeme Schuhe, sonst Größe 37, Größe 38 ist hier perfekt
---
Caroline Client certfié
Great shoes and really excellent customer service.
---
Zuzana Client certfié
Pekne spracované, kvalitné topánky, zateplené - ideálne do chladnejšieho počasia. Mám vysoký priehlavok, preto mi topánky nesedia a musím ich vrátiť.
---
Annika Client certfié
Der Schuh ist mega bequem und schön warm!!!
Leider ist mir beim ersten anziehen die Lederlasche an beiden Schuhen abgerissen, da man etwas schwierig rein kommt. Aber ich denke das gibt sich mit der Zeit.
---
Sabrina Client certfié
Sehr bequem! Habe sie nun schon ein paar Tage getragen und fühle mich sehr wohl damit. Sie halten auch schön warm, also perfekt für den Herbst. Wenn man sie mit dicken Socken tragen möchte, sollte man wahrscheinlich eine Größe größer bestellen.
---
Mirella Client certfié
Vielen Dank für die tollen Schuhe. Gute Qualität. Die Stiefel sind leicht und sehr angenehm am Fuß. Bei meinen sehr schmalen und zierlichen Füßen wirken sie vorn sehr breit. Trotzdem ein tolles Laufgefühl.
---
Katarína Client certfié
Ďakujem, nesklamali ste, mám už tretí pár a super 👍
Zaskočila ma len veľkosť, bežne mám od vás veľkosť 41 a teraz som musela ísť do 42 🤷‍♀️
---
Andrea Client certfié
Ich habe die Lieferung 10 Tage nach Bestellung bekommen und ich bin ganz verliebt in den Schuh. Ich hatte erst Bedenken wegen der neuen Sohlenform und der etwas geringeren Breite als die Belenka City, aber die waren unbegründet. Sie passen perfekt an meinen Fuß.
Der Schuh ist hervorragend verarbeitet und das Leder ist nicht steif. Die Sohle mit dem Profil ist bei dem derzeitigen Herbstwetter super und auch beim Fahrradfahren rutshe ich nicht auf der Pedale hin und her.
Die Größenangaben stimmen, ich hab sogar das Gefühl, dass sie etwas breiter sind, da ich sie auch mit Wollsocken prima tragen kann.
---
Sabrina Client certfié
Leider viel zu breit vorne
---
Blanka Client certfié
Boty jsou krásné,kvalitní.Ale při čísle 42 byla přední část hodně široká a na nártu volná v mém případě u úzké nohy.Bohužel jsem je musela vrátit.
---
Danica Client certfié
Foot length: 26cm
Foot Width: 10.8cm
Fits well! I have a perfect amount of extra space. Well made, versatile style. The pull tab is a bit small. The sheen of the leather makes it look a bit like rain boots but I wear them a lot and love them. The texture of the inside is comfortable, like a dense felt. Glad I purchased!
---
Adela Client certfié
Radosť v nich kráčať 🧡
---
Jennifer Client certfié
I love these boots! I followed the size chat and ordered based on the recommendation allow extra space from the measurements and it worked great! So warm and soft and comfortable! Thanks!
---
Jana Client certfié
Veľmi pohodlne , jako papučky!
---
Ivana Client certfié
Zatím super.
---
Kristin Client certfié
Absolut toller Schuh, leider aber nicht für mittelhohen/hohen Span geeignet. Daher leider zurück.
---
Veronika Client certfié
Vyzeraju velmi pekne,pohodlne sa nosia,spokojnost.odprucam
---
Lucie Client certfié
Boty jsem objednávala pro dceru. Vzhledově jsou moc pěkné, kvalitně udělané a vypadají pohodlně. Dceři se v nich chodí dobře.
---
Oľga Client certfié
Mali by Ste upozornit, ze zimna obuv by mala byt o 1/2 cisla viacej ako bezna obuv. Teraz mam trochu problem s tou velkostou. Inak topanky su super!
---
Katja Client certfié
Sehr schöne Schuhe! Super bequem! Habe sie eine Nummer größer genommen.
---
Heidi Client certfié
Die Boots sind sehr bequem. Große "Zehenfreiheit" ist gewährleistet und nach 2 Tagen auf Städtetrip haben sie sich als sehr bequem bewährt.
---
Soňa Client certfié
Než jsem boty nazula na nohy působily na mě jako velké ploutve bohužel při mé velikosti skoro u všech bot. Ale první vycházka v nich byla užasná nohy jak v papučích, dostatečně zateplené,prostorné a hodí se ke všemu. Zatím jsem s botama velmi ale opravdu velmi spokojena a děkuji za to že jsou i ve větších velikostech. Jsou to mé první boty od Be Lenka a jsem nadšena snad i nějaký ten měsíc vydrží🙂
---
Yoana Client certfié
These are awesome boots! Super comfy and lightweight. Outsole looks very sturdy and I hope it won't slip on snow!

Only I would advise you to size up, because this model is smaller than the size chart.
According to size chart I am 38 but ordered 39 and it fits me with a thumb free space in front of my toes.
Probably if wearing very thick socks, I would need 40.
---
petra Client certfié
krasne pohodlne topanky
---
Karen Client certfié
Total bequemer, schöner, hochwertiger Schuh, aber die Form der Zehenbox gefällt mir einfach nicht. Daher ein Stern Abzug.
---
Eva Client certfié
Super bequeme, warme und trotzdem leichte Schuhe!!!!!
---
Alžběta Client certfié
Velmi pohodlné boty,zejména na přírodním povrchu. Boty jsou příjemně hřejivé. Kvalitní provedení
---
Melissa Client certfié
They are so great and the sizing is good :)
---
Štěpánka Client certfié
Boty splňují očekávání, v přední části hodně prostorné, lehké
---
Saskia Client certfié
Mit sind die Schuhe leider zu klein. Ich trage Schuhgröße 39. Sie waren viel zu eng.
---
McKinzie Client certfié
Amazing boots. So high quality, comfortable, and stylish. I wish I ordered one size bigger. I measured my foot and then went with the recommended amount to go up to estimate your size, but still I think one more size up would have been perfect.
---
Julia Client certfié
I would consider myself a slim size 39/40, but decided to go up one size and ordered 41. When I then went in and examined the size chart I felt worried they would turn out too long, as the measurements indicated I would have about 2,5 cm extra length compared to my foot's length. However when the boots arrived they were just right in size! So I'd recommend anyone to go up one size as the fleece lining takes up some space. I think I 'll be able to wear them with a thin knit sock for the really cold days, but they won't sit too loose without knit sock either.

I feel like these will work well for both cold days in the snow as well as for city adventures or days in the office!
---
Marianna Client certfié
Make sure to check the length of the sizing of the shoes, my kid took 2 sizes bigger than usual. But WOW the soles are so comfortable and my kid loves them! So my 8 year old kid fitted Into mine and my 6 year old got the shoes I orderd for hes older brother and now Im waiting for another order for myself In 2 sizes biggers than usuall, looking forward getting them!
---
Ivana Client certfié
Som veľmi spokojná, veľkosť mi sadla podľa tabuľky, topánočky sú krásne a naozaj veľmi pohodlné. Maximálna spokojnosť.
---
Karolina Client certfié
Krásné, měkoučké, úplně jak bačkůrky. Velmi příjemně mě prekvapilo jak hezky jsou vyteplené, myslím, že s tlustou ponožkou jsou supr i do zimy! Co se týče velikosti, vzala jsem 43, což je o dvě čísla větší než beru běžně a jsou mi akorát, i s tou tlustou ponozkou sedí. Mám dominující palec, takže asi proto sedí tyhle 43 ....
---
Kristýna Client certfié
Krásné pohodlné botky. Jen jsem zvolila zbytečně větší velikost, takže teď čekám na menší. Ale mohu ohodnotit i snadnou výměnu popsanou na stránkách.
---
Anne Client certfié
Ich liebe diese Schuhe. Super bequem. Ich empfehle eine Nummer größer zu bestellen
---
Kateřina Smetanová Client certfié
Jsou nádherné. Je to můj druhý model od Belenka, tentokrát jsem objednala o číslo větší a kdo má dominující palec, asi bych klidně objednala o 2 čísla větší. Spokojenost. Děkuji.
---
Lucie Client certfié
Krásná kůže, bota hezky zpracovaná, sedí na nízký nárt, super vzorek na zimu.
Číslování nesedí, brát o velikost větší, širší v patě
---
Kateřina Client certfié
Kvalitní, moc pěkné
---
Jana Client certfié
Botky jsou krásné, pohodlné a vypadají velmi kvalitně. Jsem moc spokojená.
---
Gabriela Client certfié
Boty jsou krasne,sedi naprosto presne,vyborne provedena prace
---
Krüger Client certfié
Sehr schöne Stiefelette, super Qualität, perfekte Passform (eine Nummer größer als sonst, um sie mit dicken Wollsocken tragen zu können). Lieferung nach Deutschland auch wieder flott und problemlos. Vielen Dank!
---
Reka Client certfié
The boots are more beautiful than on the pictures. Soft and well crafted. I only give 4 stars, as I had return them, as they appeared to be small.
When purchasing, I followed the be Lenka size guide, and allowed an extra 9 mm space, however, the boots pinched my big toe.
I sent them back immediately for exchange. I can't wait to have them in the right size!
---
Hana Client certfié
krasne,pohodlne
---
Eliska Client certfié
Topánočky som objednala v piatok a v pondelok boli doma . Rýchle dodanie .
Krásne pohodlné, veľká spokojnosť :)

---
Veronika Client certfié
Moje tretie topánky od Belenky :-) a určite nie posledné. Sú mäkkučké, pohodlné a určite vhodné aj na miernejšiu zimu. Som veľmi spokojná.
---
Zanitta Client certfié
Wunderschöne Chelsea Boots (Toffee Brown). Schönes, weiches Leder und angenehmes Futter. An die Form musste ich mich gewöhnen, weil sie eben recht breit ist vorne. Die Schuhe sind sehr bequem. Statt Gr. 40 habe ich 41 bestellt und sie passen wunderbar.
---
Zuzana Client certfié
Krasne a pohodlne boticky, uz sa tesim na zimnu sezonu :)
---
Pfahler Client certfié
Super schöne und bequeme Schuhe!
---
Lucie Client certfié
Na me az moc siroke a potrebovala bych tak 1cm delsi
---
Andrea Client certfié
Tento model topánok je nádherný , kvalitný, štýlový a majú dokonalú farbu a tvar. Veľkosť mi však nesadla aj napriek tomu, že tenisky sedia v tejto veľkosti. Najviac mi je ľúto, že sa vo väčšej veľkosti tento model už nedá zohnať. Prajem pekný deň :-)
---
Ines Client certfié
Absolutely perfect pair of boots for me. I enjoy everything step I give with them.
From the outside they are more beautiful they I was expecting. I fallen in love for them straight away. and, when I tried them it an amazing feeling: I had space inside the boot, my fingers were not squeezed, it is a perfect fit. I have done already longer walks with them, and not pain, no tiredness nor uncomfortable feeling anywhere in my body.
---
Zuzana Client certfié
Mám poměrně vysoký nárt a boty mi přes něj byly velmi těsné. Jinak krásně široká špička, na prsty prostoru habaděj.
---
Radka Client certfié
Jsem naprosto spokojená,mám už druhé boty be Lenka, a už se mi ani v jiných nechce chodit.Díky,Radka z Prahy
---
Stefanie Client certfié
Schöner warmer Schuh. Unempfindlich. Fällt m. E. etwas kürzer aus als andere belenka Schuhe.
---
Jana Client certfié
Sú fantastické 🙂
---
Hana Client certfié
SUPER. Mam uz od Be Lenka trin pary bot . Rychle dodani.vyborna kvalita a velikost odpovida-doporučuji
---
Julia Client certfié
Der Schuh ist sehr bequem. Meine Zehen haben enorm viel Platz. Das Innenfutter ist genau richtig für die Herbstzeit. Man hat ein gutes Gefühl zum Boden, also wirklich ähnlich als barfuß gehen. Ich würde ihn absolut weiterempfehlen. Ich würde aber unbedingt eine Nummer größer bestellen. Ich habe normalerweise 40/41 und bin mit dem Schuh in Größe 41 schon recht knapp dran.
---
Lucie Client certfié
Boty dobre ale nebylo to úplně to co jsem čekala, proto jsem vrátila.
---
Céline Client certfié
Die Schuhe sind genau so schön wie auf den Fotos, sie sind war und gemütlich und passen in meiner Üblichen Barfußschuh Größe.
---
Eva Client certfié
Skvělé botky!!
---
Robert Client certfié
Best autumn shoes I ever had
---
Hellmuth Client certfié
Ich war sehr neugierig auf die neue Form, da mein zweiter Zeh länger als der große ist und die alten Modelle für meine Fußform immer etwas "schräg" wirken (dabei aber trotzdem immer superbequem sind!). Leider ging dieser Schuh aber zurück, weil die neue Form sehr klobig daherkommt und mir an meinem Fuß nicht gefällt.
---
Adéla Client certfié
Jsou perfektní!
---
Christina Client certfié
Die Schuhe sind super bequem, haben eine tolle Qualität und der Kaufprozess lief reibungslos.
---
Triin Client certfié
Good
---
Barbara Client certfié
Extremely happy, great quality, very good fit. Enough room for my wide, but shallow feet. My usual size is 42,5. I sized up to a 43 and that was the right decision. Looking forward to wearing them this autumn/winter.
---
Anna Client certfié
Hat alles super funktioniert und ich bin mit den Schuhen sehr zufrieden. Sie sind warm entsprachen meiner Schuhgröße und man läuft wirklich bequem.
---
T F Client certfié
I'd like to give these shoes 5 stars for looks, and I think the new sole is a massive improvement. Much more grippy which is needed in the colder months. However, as one reviewer already said these come up at least a size smaller. I don't know if it's that this style pushes the heel forward or if the new soles are just smaller, but I usually wear a 41 in Belenka (icon, prime, champ) or a 42 in their wool lined 'winter' style in which I have a lot of space in front of my toes. In the entice 41 my toes are pushing against the end of the shoe. I find this very disappointing, as up until now Be Lenka's sizing has always been spot on unlike many other shoe brands. Also, I ordered these in the presale, they were a little later than estimated which I can deal with, but there are now no other size options available to exchange. Ideally I'd try this style in a 42 but it's not available. Overall a disappointing experience although the shoe itself is beautiful. Make certain to order a size up from your usual Be Lenka size.
---
Martina Client certfié
Druhý kousek do sbírky a opět perfektní volba. Těším se na další, potřebuji totiž všechny 😁
---
Anuszka Bukowska Client certfié
As always with Belenka they are well made, wonderfully wide and cosy. The sit well on slender heels as well. BUT, with the new sole shape the same size (43) no longer works for me. It's pinching on my big to, I'd need to size up to 44 which is not available in this "female" style. A shame :( If you have Egyptian feet (big toe the longest) consider sizing up.
---
Informations sur le produit
Matériaux :
Tige : cuir nappa
Doublure : polaire
Semelle intérieure : amovible, (PU recyclé + polaire)
Semelle : UniGrip (caoutchouc)
Fabrication : Portugal

Les chaussures minimalistes
Be Lenka Entice
dans le style Chelsea font partie intégrante de la saison de transition ou de l'hiver plus doux, et grâce à leur design emblématique, elles deviennent une pièce tellement unique et élégante.
les chaussures barefoot imitent parfaitement la marche pieds nus, exactement comme la nature l'a conçue
Be Lenka Entice Neo dans le style chelsea est un élément essentiel de la période de transition ou de l'hiver plus doux
un design emblématique avec une touche d'élégance qui offre tous les avantages pour la santé des chaussures barefoot
une bande de tissu élastique tricoté placée à l'intérieur et à l'extérieur donne à la chaussure le style nécessaire
des matériaux haut de gamme vous permettront de profiter d'un maximum de confort lorsque vous les portez
La semelle flexible de 4 mm d'épaisseur (sans talons) UniGrip vous offrira une stabilité et un soutien maximum
un espace généreux au niveau de la pointe de la chaussure assure un mouvement naturel et sans restriction de vos orteils
la semelle UniGrip est parfaite pour vos tâches quotidiennes en ville, prête à affronter même les embûches de l'hiver
Avantages des chaussures barefoot:
semelle ultra souple
zéro drop : talon et orteils au même niveau pour une bonne posture
pointe spacieuse pour vos doigts
chaussures légères
Type: chaussures de marche

---
Tableau des tailles
Pointure
Largeur
Longueur

36
8,6
23,3
37
8,8
23,9
38
9,0
24,6
39
9,2
25,3
40
9,4
25,9
41
9,6
26,6
42
9,8
27,3
43
10,0
27,9
Le tableau des tailles montre la longueur et la largeur intérieure des chaussures Be Lenka en centimtre.
Lors du choix de la taille des chaussures, il est nécessaire de prendre en compte d'autres aspects en plus du tableau des tailles des chaussures (physiologie des pieds - forme, largeur des orteils, voûte plantaire haute, et autres) qui peuvent influencer l'ajustement de la chaussure à votre pied.
Comment mesurer correctement son pied ?
placez une feuille de papier de format A4 sur une surface plane
tenez-vous debout en appuyant avec tout votre poids sur vos pieds
utilisez un crayon pour marquer le talon et le point le plus éloigné du talon (ce n'est pas forcément le gros orteil)
mesurer la distance entre ces deux points sur les deux pieds avec une règle (la différence peut être de ± 0,5 cm)
la valeur mesurée représente la longueur de votre pied
ajoutez un excédent de 0,5-1,2 cm à la longueur du pied, et vous obtiendrez ainsi la pointure idéale de votre chaussure (mesurez le pied le plus long)
comparez la longueur obtenue (longueur du pied + excédent) avec les données du tableau des tailles, qui est répertorié pour chaque produit sur notre site
le tableau des tailles indique la longueur et la largeur intérieures de nos chaussures barefoot
Spécificités
nos tailles sont spécifiques, n'utilisez pas de mesures universelles d'autres marques
Comment choisir la bonne taille de chaussures pieds nus ?
Instructions pour nettoyer et imperméabiliser vos chaussures en cuir
Se renseigner sur le produit
Nous sommes là pour vous
Nous serons ravis de vous conseiller avec le choix des produits et nous répondrons à toutes les questions qui vous intéressent.
+421 41 321 78 32
(Lundi - Vendredi, 8:00 - 16:00)